5 Simple Powerpoint Templates For Your Next Presentation
When creating a PowerPoint presentation, less is often more. You have everything you need to communicate with your audience with simple presentation designs. Additionally, simple PowerPoint templates don't include a lot of extraneous decorations or sources of attention.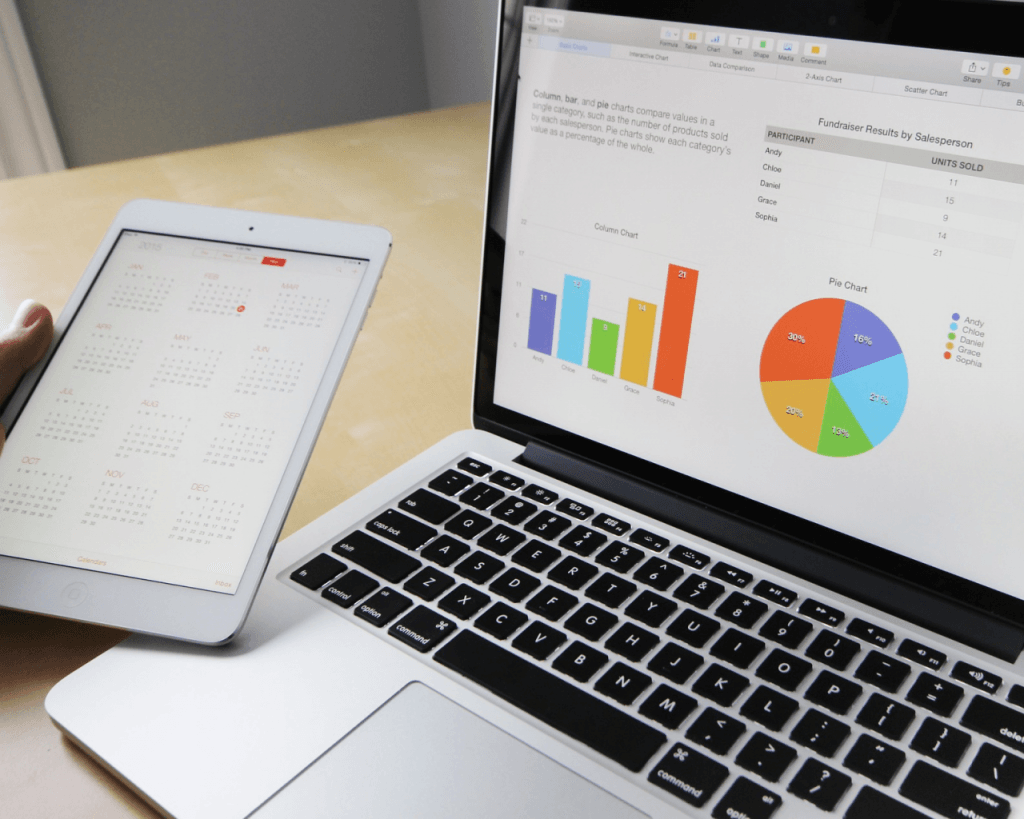 Why Do You Need A Template For Successful Presentation? 
The foundation of your entire presentation is a PowerPoint template. It's critical to make the appropriate choice for your presentation if you want it to be successful. Consider it to be similar to your content. Not a simple choice, that one.
There is no value in a dull PowerPoint presentation. It's critical to create something that people really can connect with because if the material isn't given correctly, your audience won't understand it.An effective PowerPoint requires finding the right balance between content that is adequately presented and visually appealing. You can save a ton of work later on by spending the time choosing a well-designed template. For example, check out 5 best templates that we found on MasterBundles, that with their simplicity and uniqueness will capture every audience.
How Exactly Templates Will Simplify Your Life?
The core elements of a presentation, including the title slide, main body slide, image layout, chart layout, fonts, and style, are all pre-set in the template.Your life will be much simpler with PowerPoint themes. Listed below are some benefits of using it.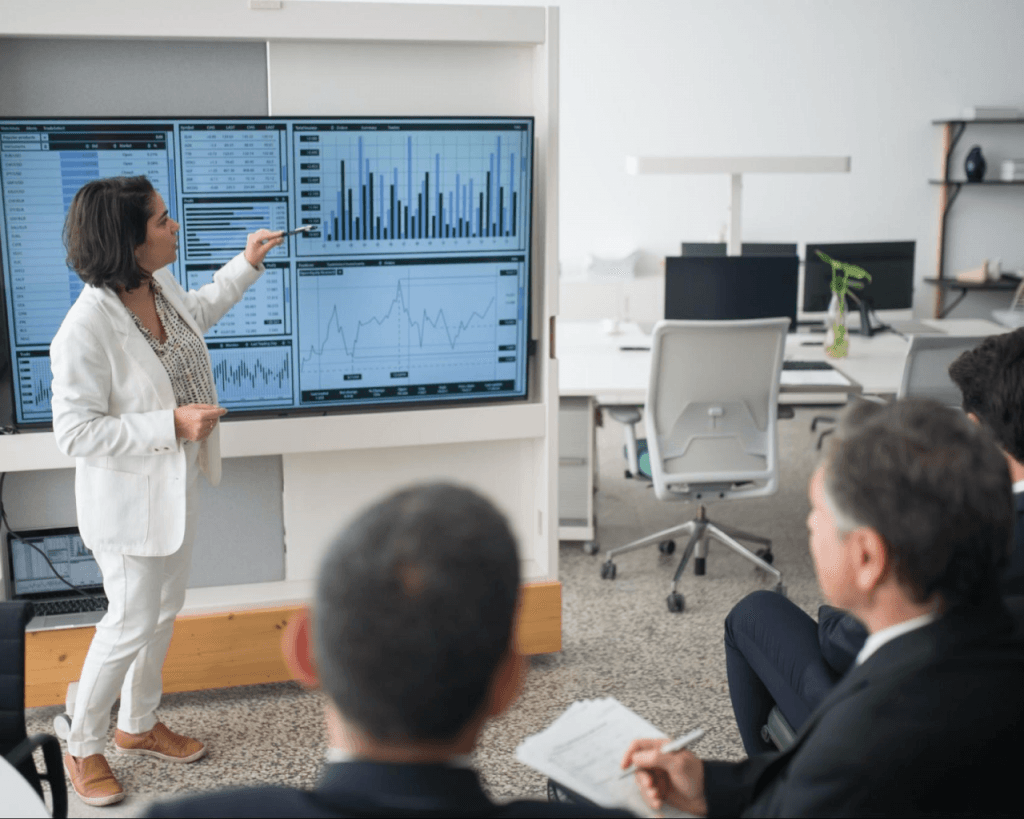 More quickly than ever generate presentations of the finest quality
By using a presentation template, you may save yourself the trouble and effort it would take to create a fresh presentation from scratch each time. Each slide will provide you with a solid starting point, allowing you to concentrate on the content rather than the fundamentals. This puts you in a terrific position to get started right away and develop presentations that successfully deliver your message.
Create unique presentations by customizing template designs
Templates are simply adaptable to your own tastes, branding demands, and presentational style. Additionally, you have countless options when using good presentation templates to alter the colors, fonts, and visuals. This works for companies and organizations of all sizes and across all sectors. Your presentations can even gain a professional touch by adding a logo to the design for genuine branding.
For a more sleek appearance, achieve consistency
Lack of consistency may make it appear that your presentation was hastily put together or that you even stole slides from a group of previously delivered presentations. In either case, it doesn't have the biggest effect on viewers. They'll be taken out of the moment by you, and you might find it difficult to win them back.
However, using templates makes sure your presentations are seamless from the first slide to the last.
Makes your material more visually appealing
Illustrations, charts, symbols, and maps are typically seen in high-quality presentation themes, which should act as inspirations to use more visual components in your content. It not only improves the aesthetic impact but also helps in increasing the amount of information that is absorbed by your audience. To promote creative expression, templates provide a wide range of layout options. Yes, even though maintaining consistency is crucial to keeping your audience interested in your content, you can try with alternative page layouts.
The fundamentals of design are already there in the presentations
Essential design concepts have already been implemented. That suggests that you are not required to remember crucial visual norms and guidelines while developing slides from start. If you're not a professional designer, all of these concepts—white space, balanced color schemes, text organization, expert typographies, smart composition, grids, and emotive design—might appear daunting.
Top 5 Powerpoint Templates For Simple But Engaging Presentations
If you want to deliver presentations that are of higher rank for board discussions, product pitches, keynote addresses, or just about anything else, presentation templates are a wonderful tool. Here are 5 best and simple ppt templates for your next presentations.
An essential and effective marketing tool for your company is a press and media kit. Ideal for showcasing your name, your work, your partnerships, and your statistics.
There are 25 different slide layout choices in the template. You can quickly drag and drop photographs into different shapes while changing the size and color of vector icons and icons with just one click.
"Windez" is a new Business PowerPoint Presentation Template. This template can indeed be used by a wide range of enterprises, including startup companies, creative agencies, studios, corporations, educational institutions, and companies. It can also be used to display a personal portfolio. This template has content slides that are trendy, elegant, clean, and simple.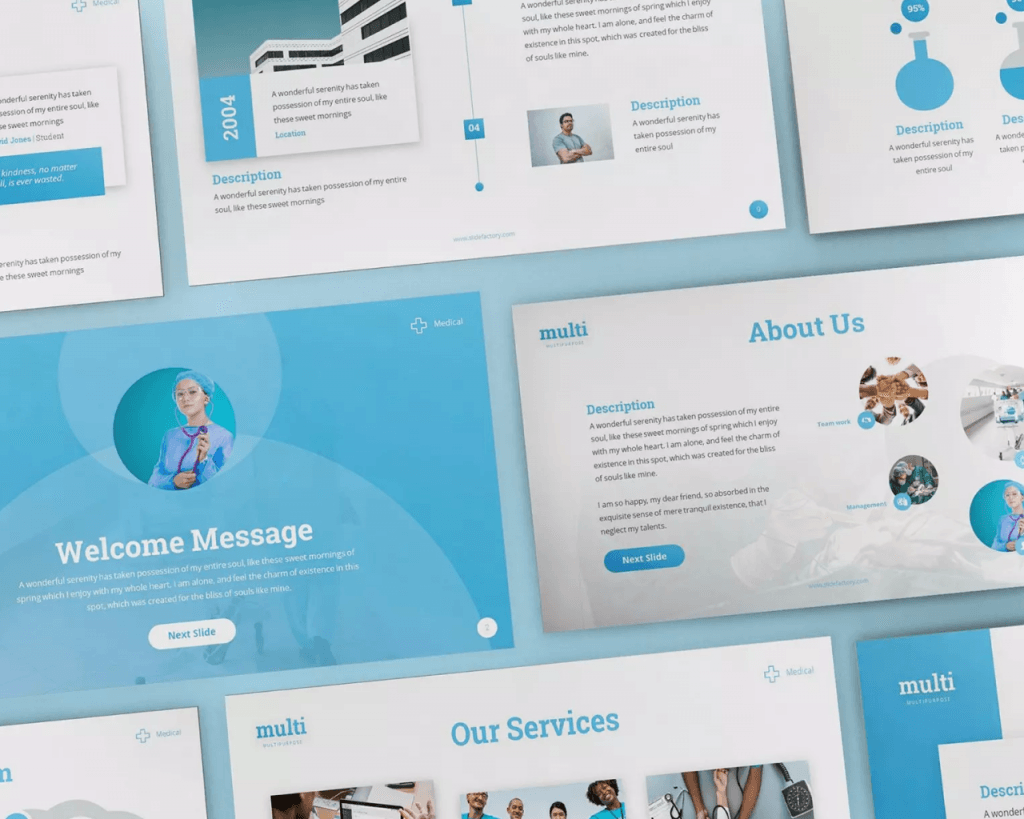 For a Powerpoint presentation, choose this basic, elegant theme. This template is appropriate for presentations in the medical and healthcare fields, among many others. Powerpoint may be used to alter all of the elements, including shapes, colors, and fonts, without the need for other applications.
Simple, sleek, and minimalistic design presentation template. You have a lot of creative options with this neat and original layout. Everything in your Powerpoint software is fairly simple to change. Vector icons may be resized and colored with a single click, and pictures can be easily dragged and dropped into shapes.
The Business Minimal Template is exactly what every business needs. Each page or slide is distinct, not just a repeat of the previous one. It has modern and practical components like a portfolio, typography, services, symbols, information graphs, and mockups.
Conclusion
The layout of your presentation is significant. Use a template instead of starting from scratch to save yourself the hassle. You may use templates to create presentations that are more engaging and memorable by mixing strong visuals that complement your text. If you employ branding, graphics, picture features, enticing images, and other aspects, your slides will appear more sophisticated.So, choose a template that fits your needs and begin your new chapter of successful presentations.